Susan K. Scott
Affiliations
Wisconsin Bar Association - Family Division
Society of Family Lawyers
Matrimonial Inns of Court
Wisconsin Association of Mediators
Former Mock Trial Coach - Marquette University
AFFC 2012
Family Law Assistance Program - Volunteer
CURRICULUM VITAE
UW-Milwaukee - Bachelor of Arts: Psychology 1998
Marquette University Juris Doctorate: December, 2000
With recognition by the Pro Bono Society
Supreme Court: January 10, 2001
Eastern District of Wisconsin: May 23, 2001
Family Mediation Certification: May 2009
Areas of practice
Divorce,
Legal Separation,
Paternity,
Custody,
Children's Court,
Grandparent's rights,
Guardianships,
Mediation.
Personal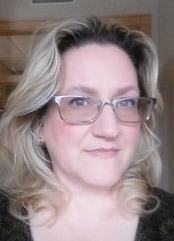 I was born and raised in Wisconsin. In my "spare" time I enjoy reading, hiking, riding horses, and rehabilitating cast away dogs.

Above all else I value honesty and a good sense of humor.
Philosophy
I have a strong belief the role of a family lawyer is to guide my clients through a process that is often complicated and stressful. Through my years of practice I have found the number one driving force behind the disputes is fear. Fear of the unknown has an incredibly powerful influence on both the parties. I feel it is important to advocate strongly on behalf of my clients, but part of that advocacy is a duty to redefine the family unit without destroying it. No two cases are ever the same and as such I carefully evaluate each and every individual's goals. I take an educational approach because I respect my client's ability to partake in the process. While I do my best to see whether we can resolve the issues without taking them before a Judge, I understand there are some issues which require judicial determination.
In the event one of my cases proceeds to the point of trial I make absolutely certain the case and my client are fully prepared. I take a realistic and straight forward approach to the trial. In my opinion there are very few cases which require judicial intervention if an attorney genuinely understands the laws and is familiar with the particular Judge assigned to the case. However, this does not necessarily translate into the opponent taking a realistic stance on the issues and this is an unfortunate obstacle to resolution without a trial.
Whenever I am consulted for a legal problem I always encourage my potential client(s) to interview more than one attorney. Why? Because you should trust who you hire; you must feel confident in communicating the good and the bad facts of your position; and you must feel confident with their knowledge and ability to competently assist you. If your situation was not important, you would not be seeking legal counsel - make sure the person you hire respects this above all else or you are in for disappointment.
Reviews
"Throughout my divorce, Attorney Scott was a zealous and compassionate advocate with an insightful and creative practice. I absolutely recommend her holistic approach. Liz R.

"The perfect person to have on your side and representing you in Court. Peter B.

"She is an invaluable asset not only to my family but to my sanity as well. She has treated me with so much compassion and respect through this entire ordeal. She is a wonderful person and I feel very blessed to have her support! Jessica W.

"Before I met Susan, I interviewed six or seven attorneys. They all seemed cold and focused more on payment rather than my daughter's welfare. She was the first attorney that saw me as a client rather than a retainer. She is very adamant and thorough in the courtroom and if it wasn't for Susan, I would not have gotten custody of my daughter eight years ago or have her living with me to this day. Ron L.

"Thank you so much for everything you have done for me. You're not only my attorney, you're my friend too. Bea M.