Ksenija Kokanovic
EDUCATION
Indiana University School of Law, Juris Doctorate 2005
Admitted to practice law in Wisconsin 2006
Activities/Achievements:

Indiana International and Comparative Law Review, Lead Articles Editor 2004-2005
International Law Society; Pro Bono Work Recognition; Scholarship Award
Student Mentor; and Member of the WI State Bar, Milwaukee Bar & American Bar Associations
SPECIAL SKILLS, LANGUAGES AND INTERESTS
Proficient in Serbo-Croatian language (native) and other former Yugoslav languages. Basic knowledge of French and Latin
Interests include community service, volunteer legal work, and piano
AREAS OF EXPERIENCE
Divorce, Legal Separation, Custody, Paternity, Post-Judgment Motions
Consumer Bankruptcy and Chapter 128
Criminal, personal injury cases, and traffic/OWI cases
Business and Family Immigration Law, Asylum and Deportations
Asbestos-Related Cases in Wisconsin
Legal Intern for Capital Area Immigrants Rights Coalition, Washington, D.C
Legal Intern at Indiana Counter-Terrorism and Security Council, Indianapolis, IN
Special Projects Analyst, JP Morgan & Chase (f/k/a/Banc One Insurance Agency, Inc.)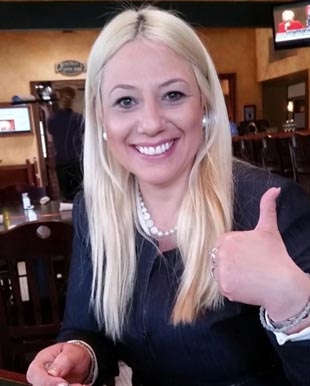 Ksenija was born in Belgrade, Serbia (former Yugoslavia).
She began playing chess at age 7, and became a chess master at age 16. She won 1st place in the former Yugoslav championship for youth (under 19) and won several senior chess tournaments. She competed in the world championship (under 18) in Singapore, 1990, and the world championship (under 21) in Santiago, Chile, 1990. When she moved to the United States in 1992, her chess rating (elo) was at 2275 US points, which placed her as one of the highest ranked female chess players in the United States at the time. She has competed and won several US Open Chess Tournaments and performed in a 20 chess simultaneous game at the Rose Bowl Festival in Milwaukee, 1993, winning 19, with one draw.
Ksenija now uses her intellect and quickness to outmaneuver her opponent in the Courtroom. She has focused her practice on family law since 2006. Ksenija enjoys expanding her knowledge of the law and involving herself in complicated problem-solving cases. She takes a personal approach with her clients, and provides the best protection and service for them by addressing their concerns promptly. Ksenija is driven by the successful outcome of her clients' cases. When her clients are pleased with her representation, she feels a great sense of accomplishment.